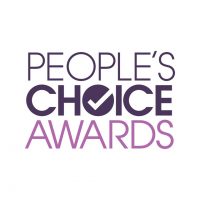 Miercuri seara a avut loc a 43-a ediţie a galei People's Choice Awards, în Los Angeles. În urma acestui eveniment, Ellen DeGeneres a devenit cea mai premiată persoană în istoria People's Choice, cu 20 de trofee.
Lista câştigătorilor People's Choice Awards 2017
Favorite Movie Icon: Johnny Depp
Favorite Movie Actor: Ryan Reynolds
Favorite Movie Actress: Jennifer Lawrence
Favorite Action Movie: Deadpool
Favorite Action Movie Actress: Margot Robbie
Favorite Dramatic Movie: Me Before You
Favorite Comedic Movie: Bad Moms
Favorite Movie: Finding Dory
Favorite Network TV Comedy: The Big Bang Theory
Favorite Comedy TV Actress: Sofia Vergara
Favorite Thriller Movie: The Girl on the Train
Favorite TV Show: Outlander
Favorite New TV Comedy: Man With a Plan
Favorite New TV Drama: This Is Us
Favorite Group: Fifth Harmony
Favorite Action Movie Actor: Robert Downey Jr.
Favorite Actor in a New TV Series: Matt LeBlanc
Favorite Actress in a New TV Series: Kristen Bell
Favorite Competition TV Show: The Voice
Favorite Hip-Hop Artist: G-Easy
Favorite Dramatic TV Actress: Priyanka Chopra
Favorite Premium Series Actress: Sarah Jessica Parker
Favorite Comedic Movie Actress: Melissa McCarthy
Favorite Cable TV Comedy: Baby Daddy
Favorite Animated Movie Voice: Ellen DeGeneres, Finding Dory
Favorite Daytime TV Host: Ellen DeGeneres
Favorite Comedic TV Actor: Jim Parsons
Favorite Dramatic TV Actor: Justin Chambers
Favorite Breakout Artist: Niall Horan
Favorite Cable TV Drama: Bates Motel
Favorite Cable TV Actor: Freddie Highmore
Favorite Cable TV Actress: Vera Fermiga
Favorite Sci-Fi/Fantasy Actor: Sam Heughan
Favorite Sci-Fi/Fantasy Actress: Caitriona Balfe
Favorite Late Night Talk Show Host: Jimmy Fallon
Favorite Female Artist: Britney Spears
Favorite Female Country Artist: Carrie Underwood
Favorite Country Group: Little Big Town
Favorite R&B Artist: Rihanna
Favorite Pop Artist: Britney Spears
Favorite Social Media Celebrity: Britney Spears
Favorite Animated TV Show: The Simpsons
Favorite Daytime TV Hosting Team: Good Morning America
Favorite Premium Sci-Fi/Fantasy Show: Outlander
Favorite Network Sci-Fi/Fantasy Show: Supernatural
Favorite Cable Sci-Fi/Fantasy Show: The Walking Dead
Favorite Comedic Collaboration: Britney Spears and Ellen DeGeneres' Mall Mischief
Favorite Social Media Star: Cameron Dallas
Favorite Premium Drama Series: Orange Is the New Black
Favorite TV Crime Drama Actor: Mark Harmon
Favorite TV Crime Drama: Criminal Minds
Favorite Network TV Drama: Grey's Anatomy
Favorite YouTube Star: Lilly Singh
Favorite Premium Comedy Series: Fuller House
Favorite Dramatic Movie Actor: Tom Hanks
Favorite Male Country Artist: Blake Shelton
Favorite Album: Blake Shelton, If I'm Honest
Favorite Dramatic Movie Actress: Blake Lively
Favorite Premium Series Actor: Dwayne "The Rock" Johnson
Favorite Male Artist: Justin Timberlake
Favorite Song: Justin Timberlake, "Can't Stop the Feeling"
Favorite Comedic Movie Actor: Kevin Hart
Favorite TV Crime Drama Actress: Jennifer Lopez
Favorite Humanitarian: Tyler Perry