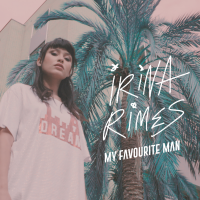 Irina Rimes
My Favourite Man
Irina Rimes este una din cele mai talentate artiste de pe la noi. Ea a lansat o nouă piesă, "My Favourite Man", iar videoclipul acesteia a fost filmat în însorita Barcelona.
"My Favourite Man" urmează stilul sensibil și încărcat de emoție cu care artista ne-a obișnuit înca de la lansare, iar atmosfera și peisajele orașului aflat pe coasta Mării Mediterane completează perfect mesajul sensibil al piesei.
""My Favourite Man" este inspirată din viața mea, care mă descrie și în care ma regăsesc. ", a spus Irina Rimes.
Versuri Irina Rimes – My Favourite Man
My favourite man has left long ago
But he left his close and everything by the door.
I didn't touch them, I just stared at them all day long.
No one even come and took them away from home.My favourite man left long ago. [x4]
Cause it's all that is left
Of my beautiful man
I don't want to forget him.
I don't even know if I can.
http://Versuri.ro/w/ykh7
When my memories are sunk
Cause my favourite man
Cause my favourite man has run away.
My favourite man left long ago. [x4]
Baby, I don't want you back
But I miss you like hell
And I miss the love that we had
.. don't understand
But I really, really would like to see once again.
My favourite man left long ago. [x4]