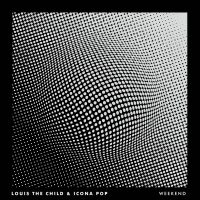 Louis The Child & Icona Pop
Weekend
Icona Pop și duo-ul Louis The Child au făcut echipă pentru piesa "Weekend". Single-ul a fost lansat în 2016.
Versuri Louis The Child & Icona Pop – Weekend
Last night, too turnt, no water, ripped shirt
IPhone screen cracked, did I pay the bar tab?
Can't remember anything, did I have a good time?
Calling all my new girls, use a couple of new lines
Sometimes I'm my own worst enemy
All I got is some blurred-up memories
Sometimes I'm my own worst enemy
Damn
Cellphone prepaid, we're still eating
Got work to do tomorrow, I'm not sleeping
Treating weekdays like the weekend
We've been treating weekdays like the weekend
Couple, couple bottles for no reason
Brand new high heels, I'm not sleeping
Treating weekdays like the weekend
We've been treating weekdays like the weekend
One night, two cups, three drinks, no fucks
Didn't cost, so what? Did it all for us
Can't remember anything, did I have a good time?
Calling all my ex boys, using all my old lines
Sometimes I'm my own worst enemy
All I got is some blurred-up memories
Sometimes I'm my own worst enemy
Damn
Cellphone prepaid, we're still eating
Got work to do tomorrow, I'm not sleeping
Treating weekdays like the weekend
We've been treating weekdays like the weekend
Couple, couple bottles for no reason
Brand new high heels, I'm not sleeping
Treating weekdays like the weekend
We've been treating weekdays like the weekend
Cellphone prepaid, we're still eating
Got work to do tomorrow, I'm not sleeping
Treating weekdays like the weekend
We've been treating weekdays like the weekend
Couple, couple bottles for no reason
Brand new high heels, I'm not sleeping
Treating weekdays like the weekend
We've been treating weekdays like the weekend