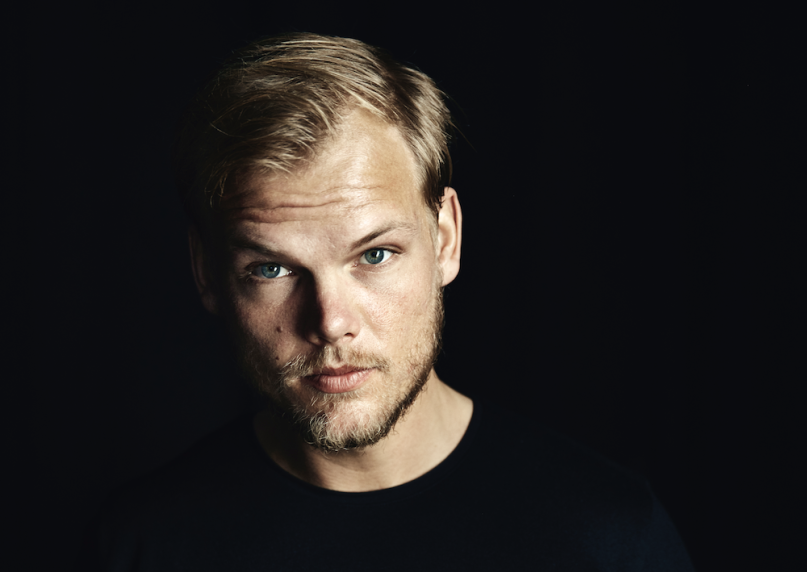 "Wake me up" a lui Avicii este piesa dance cu cea mai bună poziție ocupată în topurile ultimilor 10 ani.
Piesa a fost lansată în 2013 și se află pe locul 13 în top 100 al celor mai bune melodii lansate între 2010 și 2019 în Anglia, potrivit The Official UK Charts Company. Primul loc în The UK's Official Top 100 Biggest Songs of the Decade îi revine lui Ed Sheeran cu "Shape of You". 
În acest top îl mai putem găsi pe Calvin Harris cu 4 piese, Daft Punk, The Chainsmokers, dar și pe David Guetta și Sia prin "Titanium", melodie lansată în 2011.
Săptămâna trecută a avut loc Avicii Tribute Concert: In loving memory of Tim Bergling, eveniment ce a fost organizat de familia artistului, în Stockholm, cu scopul de a strânge fonduri pentru Fundația Tim Bergling, organizație ce militează pentru conștientizarea bolilor mintale și prevenirea suicidului.
The UK's Official Top 100 Biggest Songs of the Decade
| | | | | |
| --- | --- | --- | --- | --- |
| | | | PEAK | ANUL |
| 1 | SHAPE OF YOU | ED SHEERAN | 1 | 2017 |
| 2 | UPTOWN FUNK | MARK RONSON FT BRUNO MARS | 1 | 2014 |
| 3 | THINKING OUT LOUD | ED SHEERAN | 1 | 2014 |
| 4 | DESPACITO (REMIX) | LUIS FONSI/DADDY YANKEE/BIEBER | 1 | 2017 |
| 5 | PERFECT | ED SHEERAN | 1 | 2017 |
| 6 | ONE DANCE | DRAKE FT WIZKID & KYLA | 1 | 2016 |
| 7 | HAPPY | PHARRELL WILLIAMS | 1 | 2013 |
| 8 | ALL OF ME | JOHN LEGEND | 2 | 2014 |
| 9 | SORRY | JUSTIN BIEBER | 1 | 2015 |
| 10 | RATHER BE | CLEAN BANDIT FT JESS GLYNNE | 1 | 2014 |
| 11 | CASTLE ON THE HILL | ED SHEERAN | 2 | 2017 |
| 12 | MR BRIGHTSIDE | KILLERS | 10 | 2004 |
| 13 | WAKE ME UP | AVICII | 1 | 2013 |
| 14 | LOVE YOURSELF | JUSTIN BIEBER | 1 | 2015 |
| 15 | SHOTGUN | GEORGE EZRA | 1 | 2018 |
| 16 | SOMEONE LIKE YOU | ADELE | 1 | 2011 |
| 17 | TAKE ME TO CHURCH | HOZIER | 2 | 2014 |
| 18 | CHEAP THRILLS | SIA | 2 | 2016 |
| 19 | LET HER GO | PASSENGER | 2 | 2013 |
| 20 | BUDAPEST | GEORGE EZRA | 3 | 2013 |
| 21 | POMPEII | BASTILLE | 2 | 2013 |
| 22 | CHEERLEADER (FELIX JAEHN REMIX) | OMI | 1 | 2015 |
| 23 | SAY YOU WON'T LET GO | JAMES ARTHUR | 1 | 2016 |
| 24 | SOMEONE YOU LOVED | LEWIS CAPALDI | 1 | 2018 |
| 25 | HELLO | ADELE | 1 | 2015 |
| 26 | UNFORGETTABLE | FRENCH MONTANA FT SWAE LEE | 2 | 2017 |
| 27 | NEW RULES | DUA LIPA | 1 | 2017 |
| 28 | CAN'T STOP THE FEELING | JUSTIN TIMBERLAKE | 2 | 2016 |
| 29 | WHAT DO YOU MEAN | JUSTIN BIEBER | 1 | 2015 |
| 30 | 7 YEARS | LUKAS GRAHAM | 1 | 2016 |
| 31 | TITANIUM | DAVID GUETTA FT SIA | 1 | 2011 |
| 32 | BLURRED LINES | ROBIN THICKE/TI/PHARRELL | 1 | 2013 |
| 33 | STAY WITH ME | SAM SMITH | 1 | 2014 |
| 34 | THE A TEAM | ED SHEERAN | 3 | 2011 |
| 35 | CLOSER | CHAINSMOKERS FT HALSEY | 1 | 2016 |
| 36 | GET LUCKY | DAFT PUNK FT PHARRELL WILLIAMS | 1 | 2013 |
| 37 | HAVANA | CAMILA CABELLO FT YOUNG THUG | 1 | 2017 |
| 38 | ONE KISS | CALVIN HARRIS & DUA LIPA | 1 | 2018 |
| 39 | COUNTING STARS | ONEREPUBLIC | 1 | 2013 |
| 40 | CHANDELIER | SIA | 6 | 2014 |
| 41 | WAVES | MR PROBZ | 1 | 2014 |
| 42 | SOMEBODY THAT I USED TO KNOW | GOTYE FT KIMBRA | 1 | 2012 |
| 43 | WE FOUND LOVE | RIHANNA FT CALVIN HARRIS | 1 | 2011 |
| 44 | SHUT UP & DANCE | WALK THE MOON | 4 | 2015 |
| 45 | LOVE THE WAY YOU LIE | EMINEM FT RIHANNA | 2 | 2010 |
| 46 | THIS IS ME | SETTLE/GREATEST SHOWMAN ENS | 3 | 2018 |
| 47 | HUMAN | RAG'N'BONE MAN | 2 | 2016 |
| 48 | STITCHES | SHAWN MENDES | 1 | 2015 |
| 49 | LEAN ON | MAJOR LAZER FT MO & DJ SNAKE | 2 | 2015 |
| 50 | ROCKSTAR | POST MALONE FT 21 SAVAGE | 1 | 2017 |
| 51 | MOVES LIKE JAGGER | MAROON 5 FT CHRISTINA AGUILERA | 2 | 2011 |
| 52 | I TOOK A PILL IN IBIZA | MIKE POSNER | 1 | 2016 |
| 53 | GALWAY GIRL | ED SHEERAN | 2 | 2017 |
| 54 | DANCING ON MY OWN | CALUM SCOTT | 2 | 2016 |
| 55 | JUST THE WAY YOU ARE (AMAZING) | BRUNO MARS | 1 | 2010 |
| 56 | SYMPHONY | CLEAN BANDIT FT ZARA LARSSON | 1 | 2017 |
| 57 | ROCKABYE | CLEAN BANDIT | 1 | 2016 |
| 58 | PHOTOGRAPH | ED SHEERAN | 15 | 2014 |
| 59 | GOD'S PLAN | DRAKE | 1 | 2018 |
| 60 | THIS IS WHAT YOU CAME FOR | CALVIN HARRIS FT RIHANNA | 2 | 2016 |
| 61 | CALL ME MAYBE | CARLY RAE JEPSEN | 1 | 2012 |
| 62 | LOVE ME LIKE YOU DO | ELLIE GOULDING | 1 | 2015 |
| 63 | LUSH LIFE | ZARA LARSSON | 3 | 2016 |
| 64 | HOLD BACK THE RIVER | JAMES BAY | 2 | 2014 |
| 65 | RIPTIDE | VANCE JOY | 10 | 2013 |
| 66 | THESE DAYS | RUDIMENTAL/GLYNNE/MACKLEMORE | 1 | 2018 |
| 67 | ROAR | KATY PERRY | 1 | 2013 |
| 68 | SEE YOU AGAIN | WIZ KHALIFA FT CHARLIE PUTH | 1 | 2015 |
| 69 | CAN'T HOLD US | MACKLEMORE/RYAN LEWIS/DALTON | 3 | 2013 |
| 70 | IMPOSSIBLE | JAMES ARTHUR | 1 | 2012 |
| 71 | RADIOACTIVE | IMAGINE DRAGONS | 12 | 2012 |
| 72 | SOMETHING JUST LIKE THIS | CHAINSMOKERS & COLDPLAY | 2 | 2017 |
| 73 | ROLLING IN THE DEEP | ADELE | 2 | 2011 |
| 74 | LET IT GO | JAMES BAY | 10 | 2014 |
| 75 | OLD TOWN ROAD | LIL NAS X | 1 | 2019 |
| 76 | SHAKE IT OFF | TAYLOR SWIFT | 2 | 2014 |
| 77 | ALL I WANT FOR CHRISTMAS IS YOU | MARIAH CAREY | 2 | 1994 |
| 78 | WONDERWALL | OASIS | 2 | 1995 |
| 79 | A THOUSAND YEARS | CHRISTINA PERRI | 11 | 2011 |
| 80 | STARBOY | WEEKND FT DAFT PUNK | 2 | 2016 |
| 81 | DON'T YOU WORRY CHILD | SWEDISH HOUSE MAFIA/MARTIN | 1 | 2012 |
| 82 | ONE LAST TIME | ARIANA GRANDE | 2 | 2015 |
| 83 | SING | ED SHEERAN | 1 | 2014 |
| 84 | GHOST | ELLA HENDERSON | 1 | 2014 |
| 85 | WE ARE YOUNG | FUN FT JANELLE MONAE | 1 | 2012 |
| 86 | SHOUT OUT TO MY EX | LITTLE MIX | 1 | 2016 |
| 87 | DON'T STOP BELIEVIN' | JOURNEY | 6 | 1982 |
| 88 | LET IT GO | IDINA MENZEL | 11 | 2013 |
| 89 | HOW DEEP IS YOUR LOVE | CALVIN HARRIS & DISCIPLES | 2 | 2015 |
| 90 | WORK | RIHANNA FT DRAKE | 2 | 2016 |
| 91 | COLD WATER | MAJOR LAZER/JUSTIN BIEBER/MO | 1 | 2016 |
| 92 | DON'T LET ME DOWN | CHAINSMOKERS FT DAYA | 2 | 2016 |
| 93 | DO I WANNA KNOW | ARCTIC MONKEYS | 11 | 2013 |
| 94 | THE HILLS | WEEKND | 3 | 2015 |
| 95 | HOLD MY HAND | JESS GLYNNE | 1 | 2015 |
| 96 | KING | YEARS & YEARS | 1 | 2015 |
| 97 | CAN'T FEEL MY FACE | WEEKND | 3 | 2015 |
| 98 | DIAMONDS | RIHANNA | 1 | 2012 |
| 99 | TIMBER | PITBULL FT KESHA | 1 | 2014 |
| 100 | PARADISE | GEORGE EZRA | 2 | 2018 |