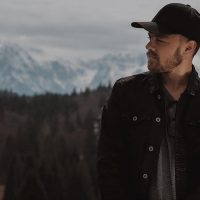 White Lynx, noul proiect Global Records, a apărut în 2017 și ai putut afla prima dată de el la Virgin Radio Romania.
White Lynx înseamnă Andrei Prodan. Artistul a făcut parte din proiectul The Marker și din duo-ul de producători The Farmers, alături de Claudiu Ursache, care au compus și produs multe piese precum "Jameia", "Hurricane" – Antonia, "Spre mare" , "Tu și eu" – INNA,  Proconsul, Nicoleta Nucă -"Liniștea", "Nu sunt".
"Am ales numele de White Lynx, pentru ca râsul (lynx) este un animal reprezentativ românesc și am simțit să fie un nume care să facă referire la ceva din România", a spus Andrei Prodan.
White Lynx a lansat primul single în martie 2017,  "Feel My Love", împreună cu Radu și Ivana.